Tehama County's Full-Service Asphalt Contractor
Quality Surfacing, Inc. offers a wide range of asphalt and paving services to customers throughout Tehama County and surrounding areas. From parking lot design to paving and chip sealing, we cover all aspects of your surfacing needs. We are here to help. Let us put our three decades of experience to work for you.
At Quality Surfacing, Inc., we work with you to find affordable solutions to all your asphalt and paving needs. Please contact us today to set up a free estimate! Call 530-527-9382 or use our email form HERE.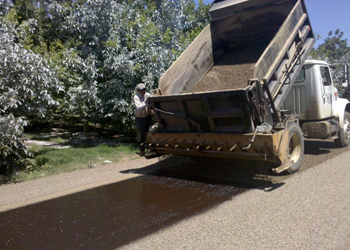 Our Services Include The Following:

Chip Seals

Paving and Grading

Asphalt Seal Coating and Striping

Asphalt Repair

Hot Crack Sealing

Driveways, Layout and Design

Shopping Centers

Industrial Parks

Parking Lot Design

ADA Compliance

Subdivision Homeowners Association Roads

Commercial And Private